146.835 N4KHQ Repeater Dahlonega, GA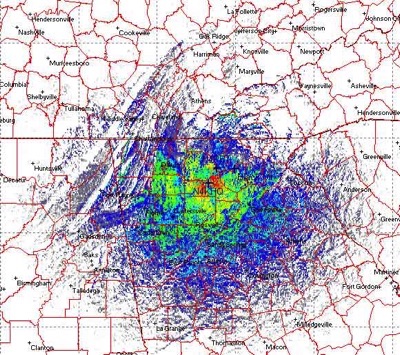 Coverage is shown to the right. The blue is a usable mobile signal. The gray area is usable mobile, but you need to stop your vehicle. The repeater is a GE Mastr, but the Micor just won't quit. Update: I replaced the Micor withe the GE Mastr II Sept. 2017. The Mastr II is a 110 watt repeater set to 60 watts output. The repeater is an ECHO link repeater and has a frequency agile remote base on 440 and 220. The repeater is linked to GA Sky Warn Peachtree City NWS when severe weather conditions are present.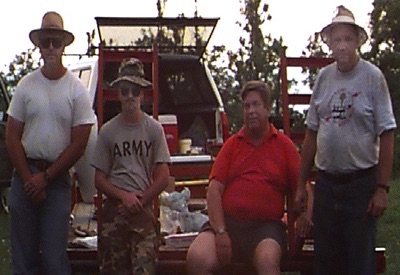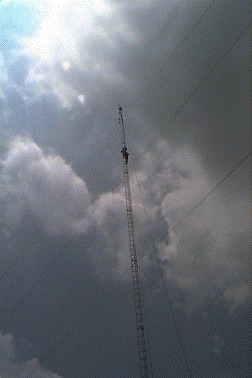 Oct 10, 1994
Left to Right: Tim Moss (KE4NYK), Brian Chester (KF4CUS), Dean Bisky (W4BCS), and Maynard (Mac) Waters (KJ4P)
Antenna and tower installation is a big job and many hams helped. Tim has made more trips with me to the 2 meter site than anyone. Brian and Mac helped install two towers.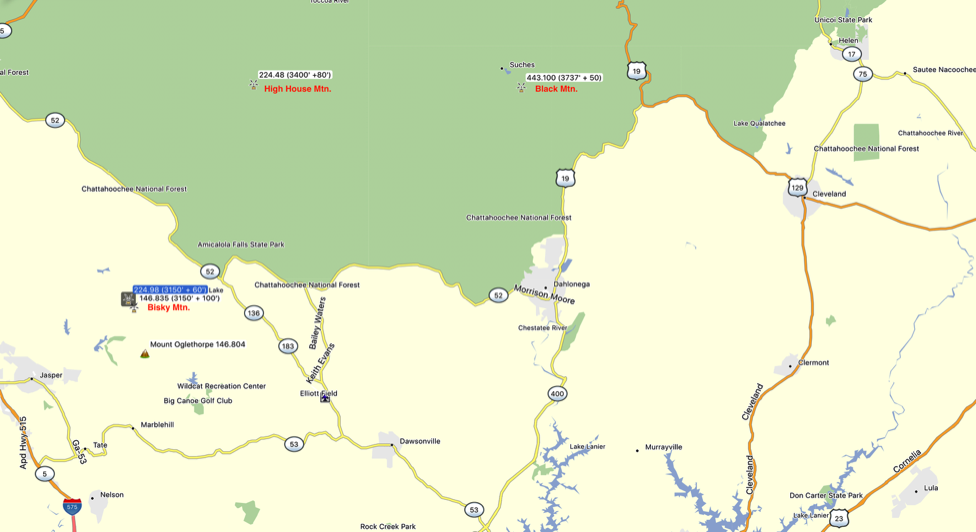 Repeater Map Showing 4 repeaters. 146.835, 224.980, 224.480, 443.100. Open in new window to enlarge.
The 2 meter antenna is now on the 190 ft. tower shown in the video below and a Kenwood DMR 710 repeater 3/21/2020