146.835 N4KHQ Repeater Dahlonega, GA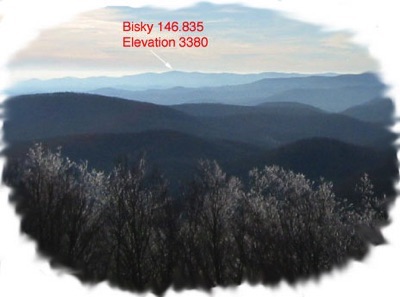 Bisky Mtn. is 19 miles west of Dahlonega. Picture taken from Black Mtn. on 12/26/2002. The internet was so slow in 2002 that a full page picture took several minutes to download. I erased pixels to make the picture load faster.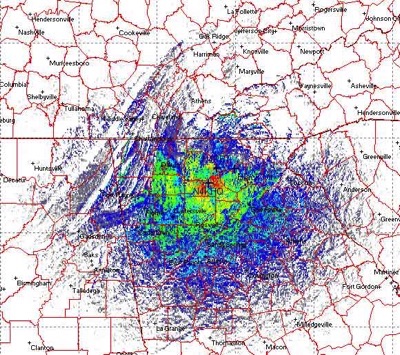 Coverage is shown to the right. The blue is a usable mobile signal. The gray area is usable mobile, but you need to stop your vehicle. The repeater is a Motorola Micor mobile that has been modified. I have a GE Mastr II repeater ready, but the Micor just won't quit. Wacom duplexers with two DTMF controlled power settings 20 watts and 150 watts. The repeater operates at 20 watts 99.9% of the time. The repeater is an ECHO link repeater and has a frequency agile remote base on 440 and 220. The repeater is linked to GA Sky Warn Peachtree City NWS when severe weather conditions are present.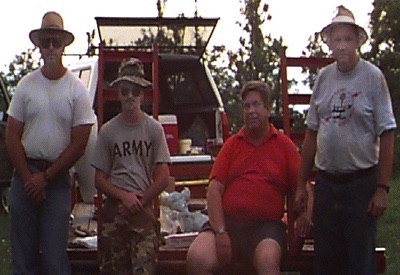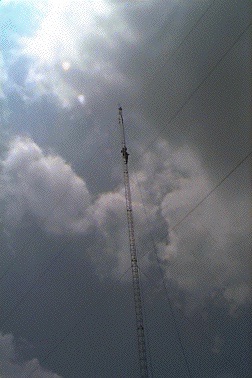 Left to Right: Tim Moss (KE4NYK), Brian Chester (KF4CUS), Dean Bisky (W4BCS), and Maynard (Mac) Waters (KJ4P)
Antenna and tower installation is a big job and many hams helped. Tim has made more trips with me to the 2 meter site than anyone. Brian and Mac helped install two towers.